[ NAME ],
As manufacturing leaders, nothing is more important to us than keeping our employees safe. Despite the extraordinary lengths we have gone to protect our workers from COVID-19, the virus continues to spread.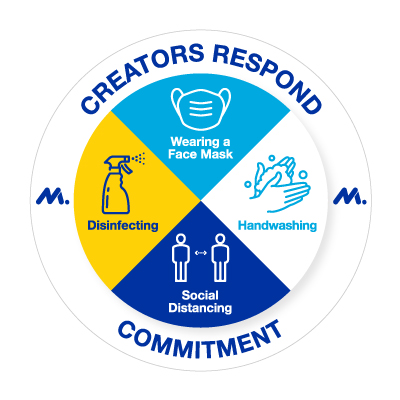 That's why the National Association of Manufacturers is launching a new initiative—the Creators Respond Commitment—to promote the use of face coverings, social distancing, handwashing and other health practices.
I'm asking you to engage your site leaders and your employees and encourage them to add their names and their stories about why they practice safe behaviors to stop the spread of COVID-19. Maybe it's for a family member or an immunocompromised friend or to help businesses reopen safely.
We're asking people to visit nam.org/crc, where they can make the Creators Respond Commitment, share their story and even send in a photo of themselves wearing a face covering or practicing other safety measures. We'll share those stories and images online.

Please share the link with your team. Below you'll find sample emails you can send to your employees or site managers.
We're drawing from the success of a similar initiative at BASF. Having employees commit to safe behaviors inside and outside the workplace helps us prevent community spread from affecting our companies—and it protects our economy. Sharing their messages on social media helps inspire others to do the same.
As for me, I make the Creators Respond Commitment because of my Trane Technologies family—and to protect my first grandchild, Mia, born just a few weeks ago. I hope you and your company will join this effort.
Mike
Michael W. Lamach
Chairman and CEO, Trane Technologies plc
NAM Board Chair